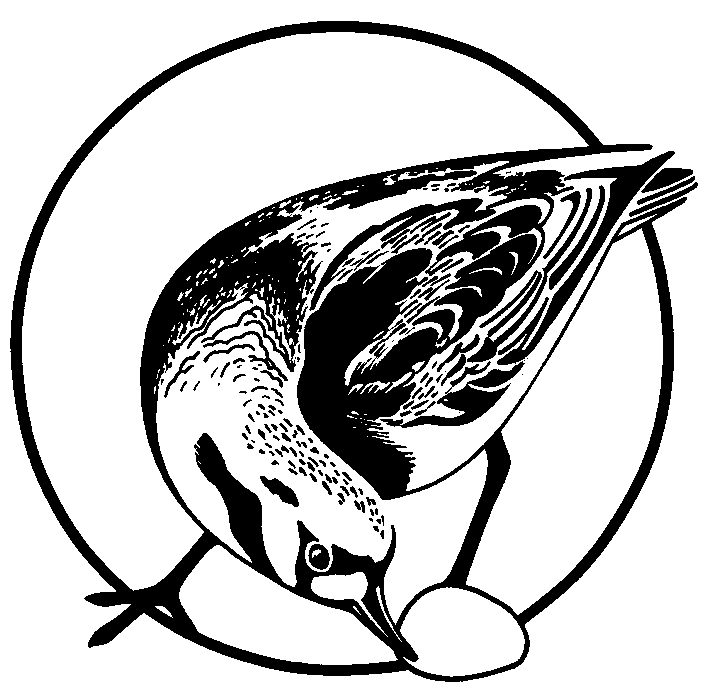 Turnstone Geological
Services Limited
http://www.turnstone.ca
SUMMARY
Turnstone is a consulting firm, incorporated federally in Canada in 1985, which applies materials science and database techniques to a range of geological and related studies. The original, and principal objective of Turnstone has been examination of diverse styles of metallic and industrial-mineral deposit. This mandate has expanded slowly with time, and now supports long-term educational and publishing goals. Projects may combine aspects of fieldwork, sampling, geochemical analysis, mineralogy and interpretation: from mattock to microprobe! In-house resources include databases of bibliographic information, analytical data and reference samples. The materials characterization may employ bulk and in-situ analytical techniques, including microscopy and microprobe methods. More than 500 Turnstone reports have addressed a wide range of mineral deposit styles, lithologies and mineral species. Expertise extends from mineral commodities to meteorites and archaeological samples: copper and brass, iron and steel, chert, pottery, brick and modern ceramics, plus slag of varied origins and assorted metallurgical byproducts. The principal, Graham Wilson, is a geologist and mineralogist with diverse interests, including outdoor activities, photography and baking.



SOMMAIRE
Turnstone est une firme de géologue-conseil, incorporée au Canada depuis 1985, qui applique la science des matériaux et des bases de données sur un éventail d'études géologiques et des champs associés. L'objectif principal de Turnstone, à l'origine, a été d'examiner divers types de dépôts métalliques et de minéraux industriels. Ce mandat s'est élargi lentement avec le temps, jusqu'à fournir un soutien éducatif de longue haleine et un support à la publication. Les projets peuvent allier des éléments tels que le travail sur le terrain, l'échantillonage, l'analyse chimique, la minéralogie et l'interprétation: du premier coup de pioches jusqu'à la microsonde! Les ressources internes comprennent des bases de données d'information bibliographiques, des données analytiques et des échantillons de références. La caractérisation des matériaux peut comprendre des techniques analytiques en vrac ou in situ incluant la microscopie et l'analyse à la microsonde. Plus que 500 rapports préparés par Turnstone traitent d'une grande variété de styles de dépôts, de lithologies et d'espèces minérales. L'expertise s'étend des minéraux de base jusqu'aux météorites en passant par des échantillons archéologiques soit: cuivre et laiton; fer et acier; chert; potterie, briques et céramiques modernes, en plus des scories de diverses origines et des sous- produits métallurgiques variés. Le chef de l'entreprise, Graham Wilson, est géologue et minéralogiste ayant des champs d'intérêts diversifiés qui comprennent des activités de plein air, la photographie et faire du pain.



RESUMEN
Turnstone es un negocio consultivo, incorporado en 1985, con el objetivo de aplicar de la ciencia de los materiales y de computadoras a una variedad de problemas geologícas y científicas. El objetivo de Turnstone original y principal ha sido la investigación de varios tipos de yacimientos metálicos y industriales. Esta meta se haido ampliando poco a poco, y ahora incluye la educación y tareas editoriales. Los proyectos pueden juntar elementos de geología de campo, de la coleccion de las muestras, el analísis geoquimica, de la mineralogia y de la interpretación: de pico hasta microsonda. Los recursos de Turnstone incluyen algunas colecciónes bibliográficos, datos analíticos, y muestras de consulta. La caracterización de los materiales puede requerir métodos analíticos de toda muestra o de cado grano, por ejemplo, el microscopio o la microsonda. Mas que 500 informes «Turnstone» describieron muchos tipos de yacimientos, de litologias y espieces de minerales. La compañía tiene experiencia con muchas muestras, incluyendo los siguentes: minerales y rocas, meteoritos, muestras arqueológicos como cobre y latón, hierro y acero, chert (pedernal), alfarería, ladrillo y cerámicas modernas, y tambien escorias de origenes diversos y otras productos metalúrgicos. El principal, Graham Wilson, es geologo y mineralogo con interés diversos incluyendo actividades al aire libre, la fotografía y la panadería.




A World of Rocks --- Un Monde des Roches --- El Mondo de las Rocas
y gracias a Mariana Valverde!
Last revised 29 April 2014, minor upgrades to 01 December 2021

The logo designed by Jan Wybourn depicts a wide-ranging migrant shorebird, the ruddy turnstone, found widely around the world, including North and South America. Arenaria interpres is also known as tourne-pierre roux or tourne-pierre à poitrine noire in French, playero vuelvepiedras in Spanish, and formerly known as American turnstone, carriquet plover or calico plover: see P.A. Taverner, "Birds of Eastern Canada", Geological Survey of Canada Memoir 104, 297pp., 105 (1919).