Northern Oriole (Baltimore Oriole) (Icterus galbula) - summer visitor
Based on 26 observations in Seymour township, Northumberland county, southeast Ontario, 1999-2003.
The northern oriole (Baltimore oriole) spends barely three months in its summer home, with the earliest and latest sightings of 08 May and 09 August.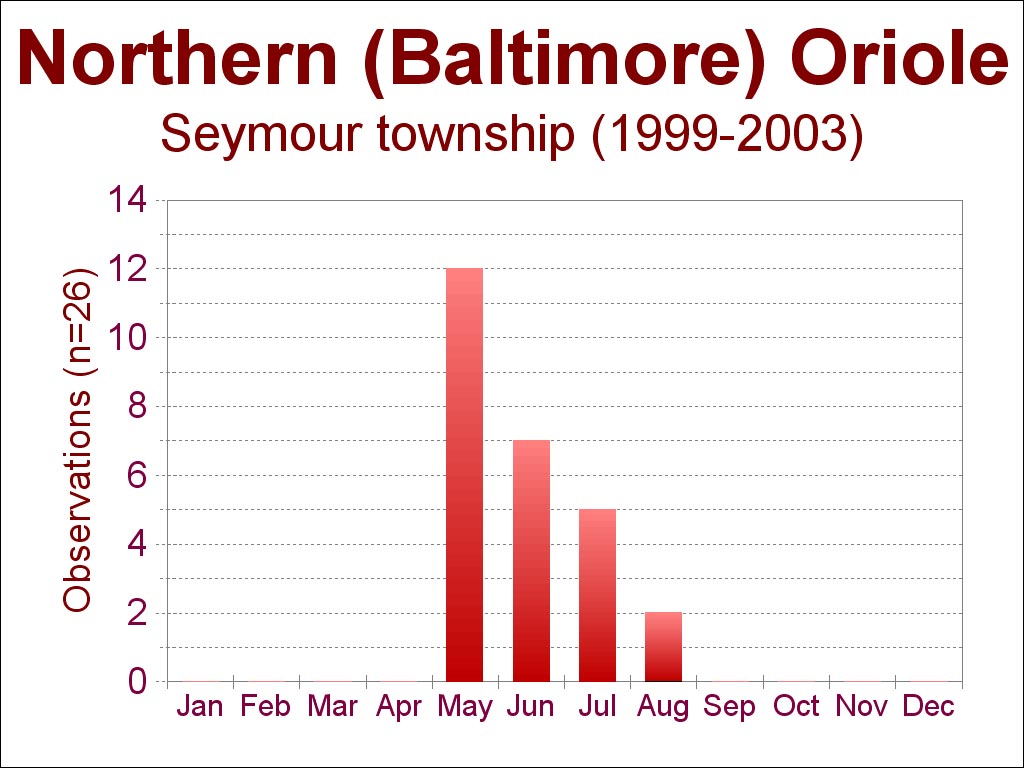 The oriole is found from early May to early September in Presqu'ile provincial park, roughly 40 km to the south (LaForest, 1993, p.378), with extreme sightings of 29 April and 01 October.
The bird has been seen between 13 April and 11 September in Peterborough county, to the northwest (Sadler, 1983, p.160).
References
LaFOREST,SM (1993) Birds of Presqu'ile Provincial Park. Friends of Presqu'ile Park / Ontario Ministry of Natural Resources, 436pp.
SADLER,D (1983) Our Heritage of Birds: Peterborough County in the Kawarthas. Peterborough Field Naturalists / Orchid Press, Peterborough, ON, 192pp.

Graham Wilson, posted 23 July 2004
---
Township Bird List
Local Info
---